11 Jul

7 Things You Must Know about St. Benedict

Today we celebrate this wonderful Saint, St. Benedict who was born to a noble family around 480 A.D. in Nursia, in central Italy. He lived a sequestered life for many years, leaving family and friends behind to live in a cave near the town of Subiaco. St. Benedict chose to live a quiet life of prayer and devotion to God after disapproving of the immoral lifestyle he encountered while he attended school in Rome. Even though he lived a life devoted to God, St. Benedict (like all of us) was constantly tempted by the devil. St. Benedict was able to defeat the devil numerous times throughout his life, earning him the title of protector against evil spirits, temptation, and witchcraft. St. Benedict also offers protection against being poisoned, infectious diseases, childbirth complications, and destruction during storms and tempests. He also obtains for sinners the grace of conversion. There is a lot to learn from him but we have summarised 7 things that we thought were major takeaways!
---
1. He is a twin!
Benedict had a twin sister, St. Scholastica, who was consecrated to God from her youth. She founded and governed a monastery of nuns, about five miles from that of St. Benedict. She visited her brother once a year and these visits were spent in conferring together on spiritual matters. On one occasion they had passed the time as usual in the praise of God and in holy conversation and in the evening they sat down to take their reflection. St. Scholastica begged her brother to remain until the next day but St. Benedict refused to spend the night outside his monastery. When she heard her brothers refusal, she prayed to God and a furious thunderstorm burst and when St. Benedict saw that he could not get back to the monastery because of the lightning, thunder and the great flood of rain, he was irritated and began to complain: "May God have mercy on you, my sister. Why have you done this?" And she replied to him: "See, I asked you, and you would not listen to me. So I asked my Lord, and he has listened to me. Now then, go, if you can. Leave me, and go back to the monastery." Unable to go outside, he stayed against his will and they spent the whole night in vigil.
The next morning they parted to meet no more on earth. Three days later St. Scholastica died, and her holy brother beheld her soul in a vision as it ascended into heaven. He sent his brethren to bring her body to his monastery and laid it in the tomb he had prepared for himself. She died about the year 543, and St. Benedict followed her soon after. Her feast day is February 10th.
Lesson for us: Even though St. Benedict wanted to leave and I'm sure he prayed to God to make the storm stop, he didn't get what he wanted. Instead, God answered the prayer of a woman who had desired to see her brother that day. Scholastica's prayer was so effective because she loved more and as  St. John says: "God is love." Let us learn to love God with all our heart, mind and soul and love our siblings and neighbours so that we indeed can pray more effectively.
2. He loved Sacred Scripture
Benedict instructed his followers to practice sacred reading — the study of the very Scriptures they would be praying in the Work of God. In this lectio divina, he and his monks memorised the Scripture, studied it, and contemplated it until it became part of their being. Four to six hours were set aside each day for this sacred reading. If monks had free time it "should be used by the brothers to practice psalms." Lessons from Scripture were to be spoken from memory not read from a book. On Benedict's list of "Instruments of Good Works" is "to enjoy holy readings."
Lesson for us: Daily scripture reading is major key!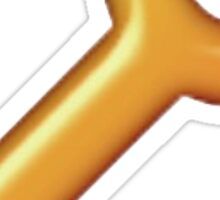 It doesn't have to be hours but spend a few minutes each day reading the gospels attentively. This way we will contemplate Jesus, grow more united to Him, learn from his life and his way of acting, since Christ is our model.
3. He spent lots of time in solitude
As a young man, Benedict was sent to Rome for studies but left after a short stay, desiring to dedicate his life to God. He became a Hermit and went to live in an isolated place in the mountains of Subiaco, not far from the ruins of Emperor Nero's summer villa, about fifty miles from Rome. Today the cave is the celebrated shrine called "Sacro Speco" (The Holy Cave) and is one of Europe's most beautiful sanctuaries. At Subiaco, Benedict lived a life of solitude and prayer for about three years with support from a monk named Romans.
Lesson for us: Solitude is not an empty space, a void; it is an encounter with the God who loves us, a love-space where in the mystery of this encounter so much awaits us. Many distractions fill our day and affect our ability to focus and distinguish between the finite and the infinite. Through solitude we are in a better position to "let go and let God" act in our lives, to surrender control, to know God loves us and be open to the path along which God is moving us. So make use of a few moments throughout the day where a room, a place in the yard, a nearby church, or even a commute alone in traffic, provides time spent with the Lord.
4. He battled against the devil many times
Several accounts tell of Benedict's struggles with the devil. In one, during his time in seclusion, St. Benedict was visited by the devil, disguised as a blackbird. The blackbird flew very close to him, hovering near his face. Aware that this was the devil, St. Benedict blessed himself with the sign of the cross and the bird immediately flew away. Soon after, the devil tempted St. Benedict with the memory of a woman he once knew. He was so overcome by desire for this woman that he was tempted to leave his life of chastity. Suddenly, St. Benedict spotted large thorn bushes nearby and threw himself into them in the hopes of extinguishing his desire. When he got up, his flesh was badly torn and scratched, but he overcame his temptation. St. Benedict believed it was God's grace that helped him resist the temptation of his flesh and avoid sin. He later described that by the wounds of his body he cured the wounds of his soul.
Lesson for us: If God calls you to restrain from something for the sake of His Kingdom, for the greater Love, this can include suffering and tension. We often try to avoid that. St. Benedict desires to be free and detached so he takes action in order to be open to grace and the love of God.  His method in this story may seem archaic to some, but it shouldn't stop us from examining how we deal with temptation. As the founder of Opus Dei, St Josemaria Escriva said, "To defend his purity, St Francis of Assisi rolled in the snow, St Benedict threw himself into a thorn bush, Saint Bernard plunged into an icy pond… You…, what have you done?"
5. They Tried to Poison Him…twice!
After years of prayer, word of Benedicts' holiness brought nearby unruly monks to ask for his leadership. He warned them he would be too strict for them, but they insisted — then tried to poison him when his warning proved true. The story goes, the monks attempted to poison Benedict's drink, but when he made the sign of the cross over the cup – it shattered! (Gen Gen). Then perceiving that the glass had been poisoned, he rose up, with a mild countenance and quiet mind, called the monks together and said:
"Almighty God have mercy on you, and forgive you: why have you used me in this manner? Did not I tell you before hand, that our manner of living could never agree together? Go your ways, and seek ye out some other father suitable to your own conditions, for I intend not now to stay any longer among you."
He then returned to the wilderness which so much he loved, and dwelt alone with himself, in the sight of his Creator, who beholds the hearts of all men. An envious neighbourhood a priest called Florentius also tried to poison him with poisoned bread. When Benedict prayed a blessing over the bread, a raven swept in and took the loaf away.
Lesson for us: People will persecute you and even try to harm you as you follow Jesus towards the path of holiness. Do not be discouraged, stay the course as God is our protection. Forgive and pray for those who persecute you. Also, do not underestimate the power of the sign of the cross. It is a simple gesture yet a profound expression of faith which open us to grace, helps us remember Jesus' sacrifice for us and wards of the devil. So make the sign of the Cross like a (humble) boss!
 6. "Father of Western Monasticism" and "Patron Saint of Europe"
St. Benedict is considered to be the Father of Western monasticism, and his "Rule of St. Benedict" came to be the basis of organisation for many religious orders. He organised various small communities of monks and nuns in various places, including the great monastery of Monte Cassino. He drew up a set of rules to guide the communal life of monasteries. Although this was not the first monastic rule ever, the Rule of St Benedict has proved so wise and balanced that it has served as the foundation of practically every attempt at communal living ever since – and not only in religious communities.
One of the patron saints of Europe, St. Benedict contributed hugely towards forming the essentially Christian soul and roots of Europe. Without Christianity neither our common culture nor our way of being can be explained or understood. European identity itself is not intelligible without Christianity since "herein we find the common roots that have brought continental civilization to maturity – Europe's dynamism, activity and capacity for constructive expansion to other continents as well; in a word, all that constitutes her glory." – John Paul II, Address, 9 November 1982"
Lesson for us: The Rule of St Benedict recognises that people aim at perfection but often fall well short of it, and aims to be a "rule for beginners" in which even the least perfect and least able can grow in spiritual stature. Today we entrust St Benedict with this common task of re-Christianizing society. We ask his help to proclaim the perennial youth of the Church by our words and deeds. Above all we ask him to gain for us an increase in personal holiness, the foundation of all apostolate worthy of the name.
7. The "devil-chasing medal."
In Scripture, St. Peter tells us to be sober and watchful because, "your adversary the devil prowls around like a roaring lion, seeking someone to devour" (1Peter 5:8). The devil is real, and he wants to destroy you and me through any means possible. That's why it's so important that we fight back with the spiritual weapons of prayer and faith.
One of the powerful weapons in spiritual combat is the St. Benedict medal. Honored and employed for centuries, this medal has been associated with many miracles, as well as with powers of exorcism (YIKES!). Whosoever wears this medal with devotion, trusting to the life-giving power of the holy Cross and the merits of the holy Father St. Benedict, may expect the powerful protection of this great Patriarch in his spiritual and temporal needs.
The St. Benedict medal is rich in meaning. See the image below for more:
The Medal can be used:
To destroy witchcraft and all other diabolical and haunting influences;
To impart protection to persons tempted, deluded, or tormented by evil spirits;
To obtain the conversion of sinners into the Catholic Church, especially when they are in danger of death;
To serve as an armor against temptation;
To destroy the effects of poison;
To secure a timely and healthy birth for children;
To afford protection against storms and lightning;
To serve as an efficacious remedy for bodily afflictions and a means of protection against contagious diseases.
How to use the medal
On a chain around the neck;
Attached to one's rosary;
Kept in one's pocket or purse;
Placed in one's car or home;
Placed in the foundation of a building;
Placed in the center of a cross.
Lesson for us: Medals of Saint Benedict are sacramentals that may be blessed legitimately by any priest or deacon — not necessarily a Benedictine. According to the Catechism of the Catholic Church, sacramentals are sacred signs instituted by the Church to prepare us to receive the fruit of the sacraments and to sanctify different circumstances of our lives (no. 1677). The use of any religious article is intended as a means of reminding one of God and of inspiring a willingness and desire to serve God and neighbor. It is not regarded as a good luck charm or magical device.
For more on St Benedict visit www.osb.org.